Welcome to Ambicorp Secure Patient Transport
Secure Patient Transport Services To People Under Medical Arrest
We are a trusted secure ambulance service delivering professional and appropriate care for people with mental health illnesses, challenging behaviour, complex needs and other areas of care requiring a secure approach.
Working around the clock to support you
We operate 24 hours a day and cover the whole of the UK. Each transfer is monitored by the control room where we can monitor and receive updates with the progress and if we have the hint of any issues or delay we can immediately react.
We pride ourselves on finding solutions. Should you have anything you would like to discuss, please don't hesitate to contact us.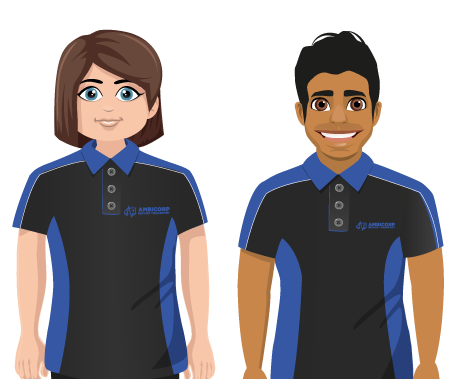 Informal Patients
Informal patients that are very low risk that need transport from one place to another.

Unknown Risk
Patients that are new to the system or very little known about them. Our crews are trained to deal with each patient accordingly and be very pro-active in accordance with the patients needs.

High Risk
Patients that are known to be of high risk might need extra care. This may come in the way of additional crew, restraints or specialised vehicle.

Crews
We offer crews from a driver and one, up to as many crew members that is needed.

Security
We offer medi-secure cars for the low risk patients for comfort and have less of an impact.

High-Security
We also have secure vehicles that include a cage if needed for very high risk patients.

Nationwide
We can provide out of area work. Although we are based in Nottinghamshire, we can accommodate for anywhere in the UK. We can accommodate both inbound and outbound of Nottinghamshire as well as all other areas.

Repeat Journeys
We offer repeat journeys also for all patients if needed either in one of our Medi Cars, Ambulances or Secure vehicles, this can be with the patient being mobile themselves, in a wheelchair or on one of our stretchers.

Fully Trained
Our staff are all fully trained in Managing Violence and Aggression, First Aid, Mental Health First Aid, High Dep, Adult and Child Safeguarding, DoLs, Mental Health awareness and more.
We are available by phone and email, but can also take transfer requests via the form below which goes direct to a member of our operations team.